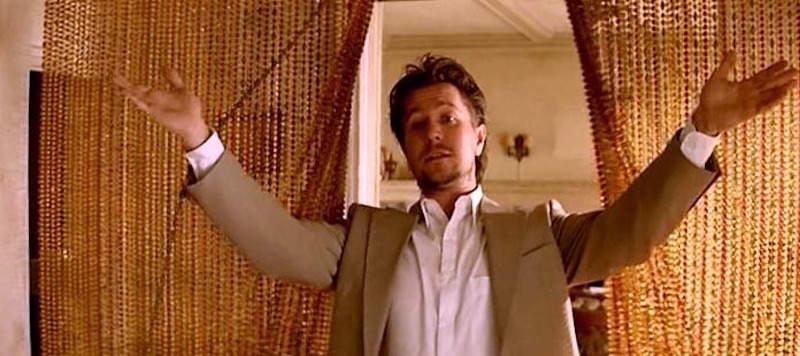 THE MISSION
THE MENACE
THE MENTOR
THE MONEY
THE METHOD
THE MENACE
WHAT IS A MENACE AND HOW DOES IT RELATE TO THE MISSION?
TRAP QUEEN

MENACE:
1 : a show of intention to inflict harm : threat exploding in menaces and threats of vengeance —George Meredith
2 a : one that represents a threat : danger the intoxicated motorist is a menace to life and limb —Wayne Hughes
b : an annoying person her friends were beginning to find her a menace —Guy McCrone
JOB TWO: NAME AND FACE THE MENACE
Whenever something good exists, evil always appears as the counterpoint.
And so against the inherent vitality of existence, there appears a threat.
We are not going to get far if we don't identify the problem.
We have to be brutally honest about the people and events that our mission is responding to, even if it is deeply disturbing.
And in order to survive, we not only need to understand the menace, we need to learn how to avoid it, which is like its very own special ops.!
Of course we want to heal the menace, but we won't live to do that if the menace gets us first.

Those who engage the menace, like David tackling Goliath, are performing an incredible public service that is not possible to properly repay.
When Osama Bin Ladin was on the loose, the price on his head was astronomical.
Osama was an easy poster child for "the evil terrorist".
How much is it worth to our society to assassinate the monster of mental illness?
It's much simpler to call Bin Ladin a menace because he is "OTHER".
The problem with the menace of mental illness is, it's us.
THE MENACE AS PORTRAYED IN THE PROFESSIONAL
Here again, we turn to The Professional,
to make it possible to have this discussion in the least frightening way possible, and without hurting anyone in particular.

The man in the picture above, parting the blinds as he comes out of them, is Norman Stansfield, the symbol of civil authority in The Professional.
He is a DEA agent, and he has many armed police at his command, paid for by the labor of US citizens.
Unfortunately, in a deep and dangerous way that is not obvious to a casual onlooker, Stansfield is unable to have a healthy relationship to reality.
Although able to apparently carry out his duties in the streets of the city, and report every day to a fancy office, He is insane.
Norman Stansfield, entrusted by the government with the task of protecting society,
once addicted to the sale and consumption of these drugs that distort human perception of reality,
becomes a law enforcement officer who will frame and kill anyone, even a small child to protect himself and his business.

Here we are entering a very delicate area.
A person who is in a position of authority has the color of legitimamcy.
Such a person may be the root cause of mental disease in other people he has influence over.
Because of social convention, though, such a person is often able to portray himself as well, and cast others in an unfavorable light.
Police officers, attorneys, judges, and other government officials, as well as people in the medical profession,
are often equally or more disengaged with reality as the individuals they make a career out of castigating or "servicing".
Furthermore, and with devastating consequences, they often appropriate large sums of money from the public or their patients or clients to study the problem, without ever acknowledging their own complicity.
It is important to reserve judgment and examine each individual case.

THE SIGNIFICANCE OF THE MENACE TO OUR MISSION
As Matilda said to Leon, reality and life are impossible to face without love.
Since our world has long placed money above love, love is in short supply, a forgotten luxury which is actually the most essential need of all.
Putting a pistol to your head is very scary, though, and most people opt for the long slow suicide of drug addiction.
(Other prevalent aberrant behaviors such as rage, violence and sexual predation are in a sense per se mental illnesses,
and are often closely linked to drug addiction or some other form of detachment from reality.)

In The Professional, as in our society, the streets are filled with a sea of mind-altering substances
and the people who rely on them to make it through the day.
These substances interfere with the functioning of various vital processes in the human person that have taken millenia to evolve into their present state.
This is dangerous enough, because our society was built over thousands of years and it is very complex and easy to destroy.
Everyday life in a society of people who have lost their minds is unstable and terrifying.

But the most heartrending aspect of derangement is its presence in places people trust in for protection and help, like their families, and civil authority
In a crazy society, this trust is turned upside-down, and those people become the ones to fear.

As the economy of pharmaceuticals grows more and more, it subsumes into itself more and more occupations.

And people like Matilda's father are forced to do business with someone who would and will kill their preschool age son.

THE REALITY OF LIFE IS IMPOSSIBLE TO FACE WITHOUT LOVE, AS MATILDA NOTED.
Mental illness is the greatest threat to our society in this present time, and the most costly health problem we pay for, whether we admit it or not.
It is "an inconvenient truth".
UNTIL WE RESTORE LOVE TO OUR SOCIETY, MENTAL ILLNESS WILL PERSIST IN THE STREETS AND IN THE HALLS OF POWER.
MATILDA WILL BE HOMELESS AND ORPHANED, AT RISK OF HUNGER, ABUSE, DESPAIR AND SUICIDE.
DATA ON GLOBAL SADNESS AND MENTAL ILLNESS,
AND PHARMACEUTICALS AND STREET DRUGS
THE FISCAL FACTS ABOUT OUR PSYCHE"S HEALTH
DIAGNOSTIC AND STATISTICAL MANUAL OF MENTAL DISORDERS 5TH EDITION
THE ANGEL OF HISTORY
ADDICTION IS BIGGER THAN CANCER
AMERICA NEGLECTS ITS ADDICTION PROBLEM
AN ANALYSIS OF STREET DRUG MARKETS