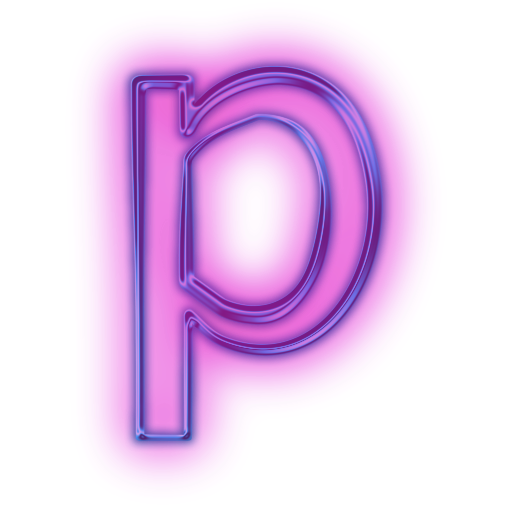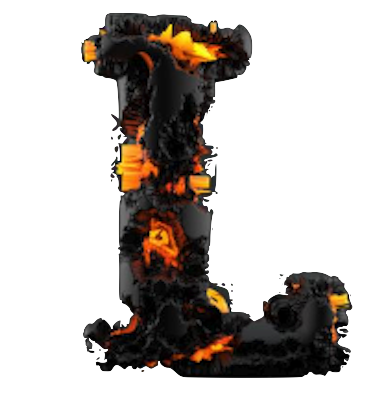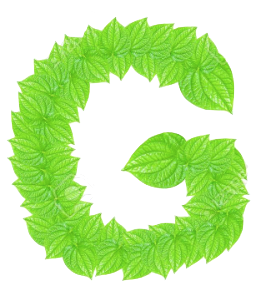 TRIDENT: POWER OF THE SEA.
PLEASE NOTE THAT THE PLUG OF A USB CABLE USED TO CHARGE A CELL PHONE IPAD OR LAPTOP IF WE'RE LUCKY
AND THUS, ATTEND URIEL'S, HAS A TRIDENT SIMILAR TO THE ONE ON A MASERATI, and yes the maserati factory was funded to make spark plugs for military purposes, let's not be naive when we consider government funding, too bad they didn't listen to the fatima shepherds OH WELL didn't vincent say, perhaps they'll listen now.
. JUST SAYING WHO OWNS THAT COPYRIGHT, THE GREEK GOD POSEIDON?
OR THE PLANET NEPTUNE?
See how ridiculous it gets?

Lynx Letters: A creative "eucatastrophic" project for credit at Engelblau College, Uriel's University.

EUCHARIST: POWER OF THE SPIRIT.
Whilst waiting for Pio's Eucharist, may we suggest an etymological study of the words Charity, and Eucharist? and eucatastrophe? This would help the apologist to argue in a cogent manner for the reality of divine intervention facilitated by divine "interface".
those who are aware of the history of Hope will also know how Chico, Chapo and now Cipriano figure into this discourse.
All friars are holy, Pio was just a habit.

HANDCRAFTED ONE OF A KIND ENGELBLAU HOODIES, NOT FOR SALE BUT YOU CAN MAKE ONE HAHAHAHAHAHAH.

angelic discourses..trying to spin things in a hopeful light..put it in gods hands like a broken toy and he'll tweak it to the good..
The only way to organize all the songs is to put them in alphabetical order. Not chronological order, alphabetical.
Also these are educational, not commercial so there's no copyright issue.
So here is one of the A songs, Angelfriend. it was inspired by Sal playing the strawbs in the Spin cycle set on a Sunday.
First time the lynx had ever heard of the strawbs.
ANGEL FRIEND.
Here's a B song, Big Al's Bensonhurst Bugatti Boosting for the GED (gabuzzo Equivalency Diploma signed by Richard Priory.).
BENSONHURST GRADUATION,
CRAZY CHRISTMAS
The D song, Dadju, the lyrics are not changed. It's a pure cover which was done in the moment in response to imposter trolls who were just jealous.
DADJU
the government wanted to know about the valanga but they really didn't want to know ok.
V IS NOT FOR VENDETTA> V IS FOR VALANGA VIETATA LA VIOLENZA VIENE ALLA VIA VERITA VITA,
Because what can they do? Besides its complicated. You have to be simple and clear and not ramble and yak and stuff how are they going to know what you're talking about. thats what got the padrino in trouble half the time.
So how do we put all this together, jemmy..December is the moon of hope...Matildas moonlight mazerati is a merciful machine.
Milk duds musical mashups for maia media
Ok why merciful, says the angel? Express yourself.
Ok well you know last night I like Beethoven I mean pure stansfield, right? The US used money to make murderous machines, you could say they were deaf like beethoven but he used math to make music they used it to make machines of murder.
just like they do now with drones, but the italian artists wanted to make mechanical marvels of mathematical magnificence.thats mercy..because beauty is good for your soul. Music is medicine, good for the heart..right..i mean lets face it, tanks and drones are ugly and efficient. where's teh joy?
yeah but the alternative is worse, imagine a beautiful trojan horse mazerati that killed people in masse.
Is that due to the eucharist combining with the Roman culture? Because the romans in their times were as barbaric as the germanic tribes or not.
I mean law without religion..science without love..so dangerous.
L is for Love, but ..L is for lot, and that's how it starts, because music is medicine, good for the heart. L is for Leon, Matilda's main main, who wacked and was wacked by a phone named stan. Not phone, says the angel, phony. Why does phony sound like phone. Thats weird when the cell phone is supposed to be our weapon of truth

V is for VEGLIATE..which we do, while the cray is snoozing..and for DJ TORTURE AND VICENZO? yeah well just pray Stansfield the cray doesnt stomp on mona Lisa Vitos' cell like they do in Paris or nigeria.
As stevie would say, Heaven, help us all. First mass of the year. Pope frank changed the paternoster to make it more merciful. cool. M is for Maria, Moon and messale and messiah manger martyr mercy marxist money this was inspired by MARANATHA jesus is in fact at the door, so for gods sake open it up and let him be born in our hearts.
So VNZO and torture is about my cousin vinny. In the days of Mona lisa not everybody had a cell phone though.
? How did the project get sidetracked? By misunderstanding. L is for LOST, its easy to do. It could happen to me, it could happen to you.
But the people who criticize us are lost too. We are all lost without love.
M is for Maradona, and this is just me thinking out loud so you dont have to mind because the priest at SGR mentioned him, but did not mention the coke, which is like talking about climate change without mentioning cars.
Maradona was a huge cultural force, --a kind of MESSI anic marvel ( I can't stand it) --and like so many others, he was a massive drug abuser. Leonard Bernstein even said that Elvis was the greatest cultural force of the 20th century.
Theoretically a fenomenally phsyically fit footballer shouldnt feep out early like that, but cocaine the "bolivian marching powder" shoulndt be cooked up in labs until its concentration is crazy, either.
Sure the sherpas of south amerca used it to cross long mountain ranges where food was scarce, but they chewed the leaves they didnt boil it until it was strong enough to give you holes in your heart.
MJ..Prince...elvis...Maradona... lets not follow them over the farmaceutical cliff.
Ive never used coke but it doenst take a rocket scientist to know we shouldnt follow these people off the farmaceutical cliff. it's just too damn expensive and too many people end up getting hurt. Im speakign from personal experience here.
the moon is very bright right now, almost full...are the poets falando con Deus?
and you have to think of the Magi running away from Herod by the light of the moon, just like the puma ran away from the police.
The truth is, that Jesus was an enemy of the state from before he was even born and in that, he chose to associate himself with "criminals". That is of course if you believe the faeirie.
As a matter of fact it was not sidetracked, says the angel, it is excellent. Don't worry about people's reaction to it, remember what He said...if they reject it just shake the dust off your feet, and go somewhere else.
I assure you you will not have covered all the territory before I come back.
So for example, don't call it the "devils buttcrack". Call it Dante, that's where the image originates, right?
And dante is a cauldron of faerie, just like LOTR just using the faerie of different cultlures, but of course, remarkably similar.
Act, don't react. ALways draw your strength from love.
Jemmy look the background came out on the marquee! even though the tag is obsolete.
Yeah, look at that.
Remember, according to faerie, we are all subcreators along with God.
Our expressions of our experience are part of our education and should be entered into evidence of evaluation of our existential expertise as such.ENGELBLAU COLLEGE: "LISTEN". FRANKFURT COLLEGE: "IT'S FENOMENAL". GABUZZO COLLEGE: "WE'RE GOOD".
A mashup of today's gospel from the realist rowland review: Ever feel restless and impatient for the light to turn green?
Dexys is still asking the question they were asking in the 80s. would you please tell me when the fig turns green?
At three minutes you see a musical dialogue between the fiddle and the trombone, and at six,spontaneous scat with all the singers.
This is what Yannis is talking about when he talks about the true DEMOS DISCOURSE OF DEMOCRACY.. we build it TOGETHER in a conversation, musical or not.
But yeah, musical. lol
the pedagogy of poetry which is part of the Lore of the Lynx.
the lynx has the right to express itself, to announce what it has heard in heaven, and should not be shot or choked or thrown into walls for doing so.
that said, L is for Leon, Matilda's Main man, who wacked and was wacked by a phony named stan.
the accuser Stansfield has been thrown down. it is not in fact God who is the accuser against us, but the devil.
The holy spirit is our ADVOCATE,and Norman stansfield is a symbol of all authority which ultimately becomes corrupted. This is not ANARCHY this is ADONAI, because the word authority comes from autor the one who does not depend on anything, and that is God or love or life.. L is for LAVA which blows up so bright, attracting the eye like a star in the light. Lava sounds like lave and love, becuase sure lava is messy...thats where all the messy love of god is in His heart. Love like that has no need of vendetta.
Looking at history we can see it time and time again. Following the story of Matilda the magi and the messaih? Might be interested to learn that Matilda stopped off at the Atheneum to check some refernces and then attempted to enter the manger area, restricted to kings and cattle, by passing herself off as "matilda Mountbatten-Montagna.
No need, said Maria, you're good.
seriously? but montagna sounds so--gabuzzo though.
Peep those pastorelli, said the queen, dont they smell like pecore? Yet they got a premier pass to the posada. You're good. Don't worry.
Dear Friends, these letters are for you.
The first PLUG is for me though, so God can guide me.
we all need guidance, and sometimes I've not distinguished sufficiently between public presentations and private pensees.
My job is to present the company on the internet, and to do that in a positive light.
PRAY PERSONALLY IN GODS PRESENCE LISTEN TO GODS LONGING AND LOVE UNDERSTAND THE SPIRITS UNFILTERED UNCTION AND GROW THE GLOBAL GARDEN. This is just me, I love to play with letters to help me understand things and remember them.
FREE CONTENT. THis information is widely available at academic institutions, and now with the internet, is available to anyone who can afford wifi.
A IS FOR ABRAHAM FROM UR OF THE CHALDEANS (see the history of Jesus),AFRICA THE LIKELY BIRTHPLACE OF HOMO SAPIENS, ATHENA AND ATHENS, ALEXANDER,(and the AMBIGUITY OF GREATNESS BY GUY ROGERS)
ASIA WITH WHICH ALEXANDER WAS FASCINATED, ARISTOTLE WHOM ALEXANDER WAS "APPRENTICED"
AND AUTOMATIC ANTHROPOLOGICAL ANTI ANGELIC ABUSE OF AUTHORITY BY ARROGANT AGENTS OF ADONAI WHO ABDICATED THEIR AGENCY IN FAVOR OF ABUSE.

As the angel helps me to articulate in peace and explain how uriels works.
It was designed to be used by anyone including homeless people or those in substandard living conditions or other makeshift residences.
Suppose you wished to design a two trimester year with a full course load given the above. One course on angelology, the angels who appear to humans, one course on Abraham, who was instructed by angels, one on Aaron who is the heir to the Semitic culture and an internet hero, and one course on Acutis, Carlo, who is the heir also to the christian culture which grew out of all that.
this could be called angelic anthropology, because it is a study of the progression of humans and communication.
Then you could do anthropology, astronomy which was our first sight of heaven after the exile, algebra which was an answer to agricultural, architectural and armed forces, and then alexander, aristotle and the abuse of authority in history.
this could be called anthropos and the ambiguity of authority.
You didnt even get out of the as, and you've already got a whole year of material, customizable to any field, really. Because it all fits together, we just need guidance so that we dont become just a mind, with no heart or body.

B IS FOR BULLY AND BRAVE CF SARAH BAREILLES, 2013 the year aaron died, AND BLUNDERBUSS AND THE BEAUTY OF BENSONHURST BUGATTIs
C IS FOR CLEAR COMMUNICATION. I have to learn to be clear, even if I am clobbered.
Aaron could say this too: I THINK YOU HATE IT, BUT I SAID IT.
and D is for DREAMS AND DIRECTION, AND DISCUSSION AND DISCOURSE OF DERANGEMENT AND THE DSMV ON THE DOMAIN.
D is also for DIALECTIC DEMOCRACY, from DEMOS , one of the original athenians. and d is also for DESIGN THE DISTRIBUTION OF DATA DEFTLY. LOL there are just so many ways to say things using the air, your mouth and your lungs.
look dont get discouraged youve done a tremendous job...But your dialect must be Decorous, says engel, and then we can discuss the exposition of existentialism and economics and the eucharist.
In other words, stop cussing -- no matter who uses those words, don't descend to that LEVEL, or you're in the company of the DEVIL.
ONE: THE PRICE OF THIS PAGE.
it costs nothing but time which would otherwise be spent fleeing the violent, since neocities is free. It is not like Facebook, twitter or instagram which use ads and algorithms to collect all data and dough, engineer public opinion, create fake conflicts CF 1984 and other similar studies in stupidity, since orwell, and like a schoolyard bully, hog the worlds attention, allowing no one else a voice.
Team Taylor Swift for example bought the folklore tag.(how do we know this)
In fact FREENOM, a purveyor of supposedly free domains, takes down your site if you get too popular according to several witnesses.
So Neocities, is TRULY FREE.
it costs five dollars a month to upload videos and link to a custom domain. Lynx letters however has no videos uploaded as of yet. We should honor Kyle who reinstituted Geocities after Aaaron Swartz killed himself, when he was facing a gargantuan prison sentence for downloading academic journals.
If you put one thousand, two hundred dollars in an investment at five percent, that would pay for a neocities supporter account. And since those who control the economy do so deceitfully and "out of thin air" as yanis says, they can easily fund whatever they choose to on the backs of whoever they please.
The same year swartz died, I would say the state killed him (and Im not being dramatic for effect, I believe whether or not they killed him directly or not, they should realize they are to blame), 2013, EdEx which is heavily funded by the federal government as well as MIT HARVARD WELLESLEY etc. if I'm correct, did exactly what he was trying to get people to do and offered free online courses. Hello? Of course to quote kranium, nobody haffi know. RIGHT? becuase they choose the content of these courses, again, to engineer public discourse to their economic and political advantage. Why wouldnt they?
Just like nobody haffi know that the US funded the assassination of SAINT OSCAR ROMERO who was from a nation whose entire GNP is less than harvard's endowment if Im correct.
Huh.
NOBODY HAFFI KNOW ABOUT ANY KIND OF POWER GRABNOBODY HAFFI KNOW TWO
TWO: THE PURPOSE OF THIS PAGE. It has proved difficult for me to organize and to express the tremendous desire that the angels have, that the "trauma" suffered by those with mental illness and the trauma also suffered by those they harm, when society tranquilizes and hides the ill instead of being honest, be exposed for what it is, and treated properly.
THE PERSECUTION SUFFERED BY THOSE WHO SPEAK TRUTH TO POWER. Recently someone in my family said it was 'my belief" that someone else in my family was mentally ill, as if I were imagining the violence and the persecution, though the state has mandated medication for that individual after decades of not knowing what to do to prevent homicidal violence which was in the famiy over many generations and produced uncontainable behavior.
The fact is, the person who bullies me, like the psychiatrists who run away from the ill people and lock them up,is naturally terrified,
TRAUMA AND TERROR. Trauma has the same root as dream, and angels often appear in dreams, though not always,also, Eros, the erotic angel, is not the only one who comes at night. Freud had his own issues, lets be frank about that.
Mental illness comes from a general lack of love in our world which leads to fatigue and exhaustion and inequality and rage.
It is common knowledge with physical illness that the illness must be known to be treated, and the same is true for mental illness.
But mental illness is terrifying.
TEENAGE TRIPLE SHIFT TRIAGE. If the caregivers on the front lines of coronavirus have spent themselves for little pay, imagine the teenage caregiver of a mentally ill sibling, who quickly becomes the default solution to the problem, and ends up works three shifts a day without any respite at all.
May we all, always have access to the landslide of life, So that we may plug into love, Friends. not enemies, for as Gandalf said "we are all friends here, or should be, for the laughter of the enemy will be our only reward if we quarrel."
This is not a "fantastic" in the current sense of that word: Tolkien was perfectly serious and realistic: all but one of his closest friends died in the war.
[THIS IS A FOOTNOTE ABOUT MONEY AND ENERGY AND LOVE,Faith and reason have been separated for Far too long.
They are part of the same universe and are not enemies.
Economics is about energy. energy comes from love.
What if we could plug into the sun? We are doing just this with Solar energy...its free, essentially to all people, or should be, since the sun is clearly meant to warm the earth and not just a select few.
It is an astonishing fact that padre Pio (who is not the only saint but one who is widely known and may serve as an example) who often spent 16 hours doing his job, survived on about 400 calories a day.
He did not lose weight. how could this be?
He was perhaps directly "plugged in" to economically efficient Eucaristic energy derived from a small wafer of supernatural bread, and did not need the clunky distribution chain of sun to crop to fire to table to caloric energy except in a very small quantity. in other words, the bread he ate somehow contained more caloric energy than it should have according to chemical laws of thermodynamics.
Electric energy depends on the connection, for example, the current travels through as long as it finds a path.]
Lynx Letters and all the writings associated with it including the leopards tale, the gabuzzo chronicles, vanya etc. are , examples of creative writing, part of work for the completion of the curriculum in the "college of beauty" of Uriel's.
They are not fiction, not at all; and there is no fraud in the company.
The Fraud is not to acknowledge the inconvenient truth: the mental illness that set a chain of events into motion that led to the company's creation.
The mental illness is the true cause of the company.
This is why One of the first iterations of the prep school was a proposal of Pasolinis' pedagogical program, called "WILDWOOD PREP" and named after the school Matilda attended in "THe professoinal." The school was IN wildwood, NJ.
Pasolini had a lot of political enemies, he wrote a book called PETROLIO that exposes a lot of corruption, ...but Jesus was considered a deadly enemy by the government as well.
bThis is why one of the first cooperative courses the company organized had to do with the madness of Alexander the Great, the student of Aristotle who went on to become an arrogant power-grabbing dictator, and who according to greek scholar Guy Rogers, was not a swashbuckling hero that his propaganda agents painted him.
The authorities can do away with aaron swarz and oscar romero..because they too are "inconvenient", too outspoken about economic injustice...but the fraud remains.
but still the words are meant to be beautiful and not simply flat.
Becuase of the panzram like problems present in both the original script of the Professional, and in pasolini, Pier Giorgio is proposed to the public becuase he is pure.
Since Pier Giorgio is called "man of the beatitudes" and that word has the same root as beauty, we should understand that people used to be intelligent enough to equate beauty with blessedness.
It was Martin Luther's condemnation of the wealth of the church that got people confused...beauty does not have to equate with greed.
Yes it costs too much money to buy a bugatti or a borsa from Moschino..but that is because we have organized the economy to favor greed.
it does not have to be this way.
The bugatti factory grew out of the second world war, and the monies poured into war machinery that destroyed the love of beauty. Again, this is not necessary. We do not have to fight each other..neither in weapons, nor in the economy nor any other arena, we can always take the path of love and blessedness if we wish and then violence and mental anguish would cease.

The quiet love of angels breathes truth upon the earth... P is certainly for PIER GIORGIO and PADRE PIO and POPE FRANK to be sure, but also for PUMA, for PADRINO and for PLATANO PANZA the padarastros... who all inhabit the same universe...ten years ago this week, the moon was full and the beloved puma, expert bricklayer and teller of tales about the corn god, the moon god and various other angels the aztecs thought were gods.., horse lover, gardener..tree cutter.. disappeared into the night, in a vehicle he knew no one would recognize, leaving the house decorated for christmas, and knowing the probation officer would find the dog.
Since the cops had "lost" so much of his cocaine money, why shouldn't they buy the pooch kibbles and bits for a few years after all?
They wouldn't, though-best send the dog to the death row called "the pound"--he might as well pay the price for the puma being born in Mexico, and having the gall to wish to live and to be free..just as the child of a mentally ill government official pays a heavy price as well.
cops learn graft from lawyers and politicians, unfortunately and the puma's defense attorney had seen far too much deceit in the realms of power. (cf Norman stansfield.)Thus, they are good at collecting pensions, and stealing forfeiture so they can pad them, but oftentimes not so very good at recognizing their own flaws...
It was the end of an era that year, and if v is for the VUVUZELA of that summer, its' also for vanish...which is why the lynx sings "november is a time to die..a time for ditching but the moon was in the sky
this history is taboo but the true story must be told.
The puma was part of "ghetto university". He just was. Why should the lynx feel guilty? why should she be tagged forever as a criminal? it was surely not her doing in the slightest.
(PS V IS VOR VAN VEELEN, Music therapy in nonviolent struggle.
That guy agrees that we can count music as Sunday school, right, Jemmy?
Yeah says jemz but you might actually have to check what he says, instead of assuming its just like Civil Disobedience for therapy.)
Dear friends, if anyone is interested in the lynx listening to the angels.... they are not easy to hear but we may as well try...remember the realist rowland review?
Here's a "gem" from Dexys.
L is for Little Flower Laguardia Liceo di Lirici lungomare..ok maybe its not lungomare but the rest of it is a legitimate intention because we humans need to learn the art of listening to the angels..the good ones, that is.
This is a Sal Maida Sunday Strawb spin cycle special for anyone who needs a smile.
NOT WHORE: ANGEL FRIEND, ACTUALLY.
SMILE TO SOOTH THE SORROW: SUNDAY SOUL SILLINESS WITH SEARS
Anonymous Angelic Asylum..after the exile which lets face it was economic, it was, it was economic. we were all trying to find the promised asylum, find our way back to zion not just the rastafars ok.
If we could all be happy enough not to hurt each other, then we dont have to be afraid someone is going to violate us kill us or take our food nad we dont need a fascist government to enforce that.
LA is for LOS ANGELES but also for LUNATIC ASYLUM.
There is another way that people have used the word asylum in the past, and that is "lunatic asylum" meaning, home for the mentally ill.
This came about because society was AFRAID, ASHAMED and AT A LOSS as to what to do, so they pretended the millions of people who are mentally ill did not exist.
Because of films like One flew over the Cuckoos nest, society gradually has become unable to gloss over the troubling realities of these asylums.
Now oftentimes, society uses an alternative resolution far less expensive than the approx: $1500 a day charged by for example the state of Oregon to house the mentally ill: to tranquilize them with taxpayer dollars, and pretend they are not ill.
Jesus encountered the reality of mental illness in various forms, not only was he himself accused of being crazy,--for predicting his own death among other things, which actually happened of course--and when he expelled the demons from a graveyard lunatic, the people in that city asked him to leave, presumably because the loss of all the swine was an economic burden they could not bear.
Mental illness and its cure, is expensive-a gigantic collective burden on society often laid on the shoulders of children like the leopard who have no idea what to do.
(This is a song called ONE THIN HOOKER about the consequences of economic injustice , the lynx is listening to it, you dont have to if you dont want to. The other one is about sexual abuse by privileged people that gets covered up so they can keep their priviledge, as in the case of Madison cawthorne, but not only.
Sadly, the many girls harmed by Cawthorne were allegedly locked in the car with him and could not escape.
Still, people neeed to know these things about their "elected officials" to check the BS vibe.

ONE THIN HOOKER
NOBODY HAFFI KNOW ABOUT ANY KIND OF POWER GRAB
NOBODY HAFFI KNOW
But Jesus says the kingdom of God is among you....so its here if we want it unless Jesus is insane.
do the angels play with music? Well Jemmy do they?
You tell me. Listen.
Well Im not that good at listening yet but...when you think of it, the way people spin it, angels (some traditions name the specific angel as Uriel) "barred the gate" to paradise but maybe that was not really how it was, maybe they just said "leave the hatred at the door" and we took that as an insult or something.
In fact if Uriel took lucifer's job he probably did what he usually does, and started spreading rumors that the gate was locked because Uriel was on a power trip or whatever..., when in fact it was open but you had to leave your weapons behind or something like that.
V is for vuvuzela, L is for the Lance of Longinus and the Logo is the Logos... and Lockdown Looms again and Leons's Landslide of life is a Labor of Love.
"But knowing you foreignors it'll probably be banned"--Quote from video #3
The second video--the lynx is just learning about Zeno so watch if you wish.


Dear friends, although he may speak at any time, Engelblau often speaks in the quiet of three am, when no other noise is heard and your heart can hear him better.
The moon is shining down...What is the engelblau connection? It's listening he says, and anyone who truly listens to their heart and to others will find that communication, that connection.
So if you want to participate in this discussion, let's talk about the Vuvuzela of the world cup 2010.which was loud, simple, and easy to hear. Engelblau says it's connected to the jubal, and the Jubilee, and the corona virus. But how?

Anyone who knows about football culture outside the US which came late to the party, know about the vuvuzela.
But The world cup shouldnt really be about winners and losers. it should be about the whole world coming together to have a party.
We want to be united and loved and acknowledged and appreciated, our hearts are so hungry for this love.
and we will use any road that leads to unity, and with over a billion viewers across the globe, the world cup for all its game fixing and bs shows that we can come together as a planet. We can and the internet has made this more possible than ever before.
The world cup is like one humongous drunk as a dionisio jubilee.
In fact jubilee comes from JUBAL, the horn blown by Jews at the time God said, all slaves are to be freed and all debts forgiven.


Engelblau is the voice of love, that calms and soothes vendetta and anguish and in the night, says "Joy and Pain are like sunshine and rain." and says "oh, but its alright."
So the Vuvuzela is the Vino, the wine of joy that Copa Mondiale 2010 offered the world.
The Mondial is its own history, the Vuvuzela being the perfect Voice of the Vento of the Vita, the Gust of the Geiste of Joy, the Giubileo. Lets face it, it just doest get any more splendid and joyous than the whole world exulting together.
thats' the Mondiale, and thats where Monetine Mondiale comes from.
But veterans day is about war.
the World cup is not the only way we get together. We also got together in world wars. V is also about the misuse of our vitality, turning it into Violence and Var, the Warres or Guerre Mondiali.
somehow Vuvuzela doesnt go so well with November 11. especially not 2020.
So the obvious V for today is Veterans Day. and What about G for George Floyd?
V is for the Virus of Spring, the Violence of Summer and the Voice of the Vote this fall.
The Virus took away the wind that goes into our lungs and lets us breathe just like violence took away George's breath..
and in fact, the valanga is about vietare la violenza contra venus, or women...
So we learn to use our voices to blow the Vuvuzela of worldwide joy and love.
Let's make a resolution that politics aside, someday soon, instead of species going extinct, violence within our human family will be extinct and will be replaced by universal love.
Speculating a bit further on trump and his insistence on grabbing and keeping power, he says he loves God, has he considered the goal? the government of Paradise, we know it will have neither authority of any kind, neither domestic nor civil, but only divine authority, as Jesus said in regards to patriarchy, "ye shall call no man your father for you have but one father" and also in regards to who owns the woman in paradise, "in the kingdom of heaven they do not marry nor are they given in marriage, for they are like angels" and finally in regards to government, "ALL AUTHORITY has been given to me, in heaven and on earth, therefore go and announce this".

Sometimes the engel is just there to listen.
L is for a lot of things, and even when you say the word ELEVEN ELEVEN which many people did yesterday, it starts with the sound of L. ENGEL ends with the sound of L. So Lynx...if the leopard is the eucatastrophic version of the leper, it turns out that the lynx is kind of like Ken Kesey or anyone who sees an unutterable truth and reveals it.
Wikipedia says, the African bushmen even believed that the lynx was married to a star, an angel of the "early race".

G is for Gabuzzo, and as rhi rhi says, we want to shine all of Uriel's Lights on the Gabuzzo University,

LYNX LYRICS
listen to the lore of the lynx in these mashups


THE BALLADS OF BENSONHURST
Leo's Bensonhurst Graduation, because people go to school to earn money so they can buy bugattis.
But some people are not given this opportunity, so they steal cars instead.
When Richard Prior went to work for the gabuzzo brothers, he discovered a lot about them, one could say he went to "gabuzzo university" and some of that is expressed here in musical form.
Its like the vuvuzela of corleone.

Lament of the Detention Center,
Quiz yourself
So why doesn't the engel just use twitter like Obama? the trump obama twitter war is kind of like the Christiano Selena Gram war..couldnt the angel just take over twitter and talk to everybody? That way he would be easier to hear.
He does I guess, tweet in your heart.
So happy heavenly birthday Engelblau, friend of Eros and carrier of Javelins and haze. We salute our guardians who love us.
Overheard in the haze: why did you think I was such a blowhard? dud: all shrinks are blow hards. Jems: not shrink musical psychologist.
.Dud: so what now you're the second coming of Jesus rn? Jemz: No actually the third. HAHAHAHHAHHAHAH besides have you ever actually met a shrink or you are just prejudiced? AHA!
Overheard in the haze: Scallywag? Is that what they call you? Scallywag, isn't that a pirate?
gemz: well, yeah its
dud: this whole fame school thing, is that what they taught you how to be, famous? Like all of the lights?
so it's like the anti-Paul viti, where he goes "what do you wanna do get an effin' website?
Its ok dud there's...there really is a lot you don't know, the world is a big place, you know? I mean, bigger than nyc even.
dud: yeah geez.
Anyways, The second P song was the Padrino's wine song,
RAISE A GLASS FOR YOUR ANGEL,
The Anthem of Lot,
another kind of cray
Note that Tolkien theorized that everyone is a creator with God and so everyone needs to express ourselves with songs and art and all that.
It seems like the trauma comes more from the hatred and violence of other people than from any other single source. So, for the record, these songs are just the voice of the lynx's heart.
as for the jacking and mashing up, its for articulation, and was part of the jemmy sessions. It was for musical psychology, ok.

OK? the gabuzzo money paid for the sessions but it got returned back. I"ll say no more.
JEMMYSESSIONS
panzram's epic poetry,--credits to Engelblau for articulation sessions
The Engel is a better guard than the padrino, but the padrino is a better guard than nothing.
So..haters gonna hate.
More jemmysessions from pre corona

Still More jemmysessions from pre corona
Still More jemmysessions from pre corona
L is for Longinus...and it's not what you think, it's not a reference to the sexual "spear" or even the javelin of Eros but the saint whose feast corresponded to the first lockdown, who has the infamous honor of being the guy who speared Jesus right in the heart.
If you're interested, do a search for "Longinus saint feast day"
March 15 is the week the "world shut down" more or less.
Its been eight months and just when people were feeling fine it seems a lockdown is looming again, but even if lanced, even if the world gets locked down our hearts don't.

the lynx is just going to mention the problem of Marcel Maciel and Theodore Mccarrick because the Mccarrick report got lost in the election shuffle.
Some of us may not know that the bishops caucus or rally or whatever, just like political parties...and they had a live session where they discussed MccCarrick.
Wojytla's negliglence or whatever it was (was he afraid of getting killed like Albino?) allowed Mccarrick to abuse a lot of people.
Sexual abuse by presidents and padres, whether social, biological or religious,is part of the reason for protection from Padrinos. It has to be said. It has to be talked about. It should ever happen again.
We want to listen to some tracks over and over, but not the tracks of trauma in our mind.
They need to be brought out in the open and dealt with, not by bad language, not by bombs, but by just saying what it is.
It's just not right.
DARIUS


So short and sweet: Three lines. [The valanga di Vita Company Inc. was created to protect persons and property from violence by people who had never formed a corporation and had no interest in doing so other than, that the government forced it to happen.]
uriel university was created to provide education to people who were exiled from their lives due to mental illnes and violence in their famiies, which is a more common situation than is generally acknowledged.
It was placed online to allow for easier and more economic communication.
It was made public to satisfy the goverment which was concerned that the company might not actually be real. It is real, and if the reason it exists is offensive, please excuse reality, which was here before we were. Ta da. Three Lines.
Did you ever see the yard of an expensive University?
YURIEL YARD is like Harvard Yard but it's got more cool fruit trees.
There's a fountain in the middle, on Sundays it flows with wine instead of water.
Best of all you can get in with a simple offering of 16 beans. LOL. Ta da..Lynx letters are not formally affiliated with the Valanga di Vita, nor with Uriel university.