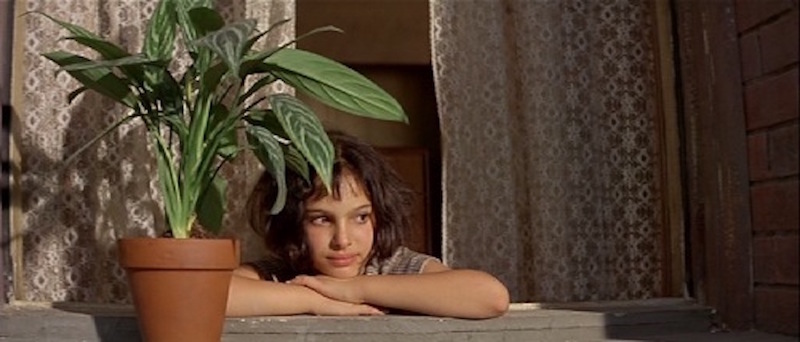 THE MISSION
THE MENACE
THE MENTOR
THE MONEY
THE METHOD
THE MISSION OF THE VALANGA DI VITA, INC.
WHAT IS A MISSION AND WHY DOES THE VALANGA DI VITA HAVE A MISSION?
Definition of mission
1 obsolete : the act or an instance of sending,
2 a : a ministry commissioned by a religious organization to propagate (see propagate 3b) its faith or carry on humanitarian work organized a mission to the heathen natives
b : assignment to or work in a field of missionary enterprise,
c (1) : a mission establishment
(2) : a local church or parish dependent on a larger religious organization for direction or financial support Spanish missions in California
d missions plural : organized missionary work
e : a course of sermons and services given to convert the unchurched or quicken Christian faith a preaching mission
3 : a body of persons sent to perform a service or carry on an activity: such as
a : a group sent to a foreign country to conduct diplomatic or political negotiations a member of a trade mission
b : a permanent embassy or legation
c : a team of specialists or cultural leaders sent to a foreign country served on a mission to improve agricultural methods
4 a : a specific task with which a person or a group is charged Their mission was to help victims of the disaster.
b (1) : a definite military, naval, or aerospace task a bombing mission a space mission
(2) : a flight operation of an aircraft or spacecraft in the performance of a mission a mission to Mars,
c : a preestablished and often self-imposed objective or purpose statement of the company's mission
5 : calling, vocation Her mission was to be a teacher.
JOB ONE: REALIZE THAT WE DON'T JUST HAVE A "SITUATION"--
WE HAVE A MISSION

A foundation is a type of charitable organization.
A charitable organization is a group of people who come together with an idea to solve some problem in society.
A famous charitable organization that has existed for a long time is the Salvation Army.
The people who are part of the Salvation army are just regular people, people who try to help other people by alleviating their poverty and suffering.

The mission of a charitable organization is what the people who come together dream of doing.
The mission is the reason the charitable organization exists.


THE CHALLENGE OF ARTICULATING A MISSION
The mission statement of a charity is important. It is like a slogan, or a cheer, which gives people a concrete idea to support.
It's like shouting "Believe" or Together we can" or Make McDonald's Great Again!"
Jokes aside, It is not always as easy to write a mission statement as it might appear at first glance.
Sometimes the people in the charitable organization never started out to form a charitable organization in the first place.
In the beginning, they just started responding to a situation, maybe not even in a charitable way, but simply to protect themselves.
For example, someone breaks into their house and steals their flat screen tv and the police are unable to find out who did this.
So, these people are scared. They want to figure out what to do so that would not happen again.
They decide to collect used flat screen tvs and give them to people who didn't have one.
Later on they have to explain their mission to people, so they get organized and write it down.
THE DANGEROUS MISSION OF THE VALANGA DI VITA
The Valanga di Vita also did not start out to become a charitable foundation.
We started out responding to harmful acts that were committed against us.
Over time, we realized, we actually HAD BECOME a constructive charity because we were literally physically forced to do so.
However, it was impossible to communicate this truth.
No one wanted to hear it.

And so we realized, our mission is a delicate one, much more difficult to articulate than helping tv thieves.
The mission addresses a global situation that is not easy to think about, much less talk about.
It often involves symptoms, obvious concrete needs like hunger, domestic violence, and homelessness.
But the sickness that underlies these symptoms, existential sickness, is often misdiagnosed or misunderstood.
And yet, whether we are aware of it or not, it is a universal problem in our world, an urgent need, a reality that we confront every day.

To articulate this kind of a delicate mission statement is often more than socially awkward.
It can be very dangerous to tell the truth to certain people in certain circumstances.
To avoid this danger, those who are involved in this problem often spend years and even lifetimes denying or distorting their reality.
Sometimes they even blame themselves, and take the fall to stay alive.
STATING THE MISSION BY USING A FICTITIOUS EXAMPLE
Given this dangerous situation, and the need to state the mission, it is helpful to use a fictional story which does not involve real people or events.
This way, the problem is presented further from home, so to speak, and it is easier to talk about.
This fictional story can articulate the mission without hurting or enraging anyone in particular.
A story which is useful to articulate the Mission of The Valanga di Vita is called "Leon: The Professional".


THE STORY OF THE PROFESSIONAL
The person pictured above looking out the window is Matilda Lando.
She is a fictional character from that story, a 1994 Luc Besson film featuring Jean Reno as Leon, and sometimes called simply "Leon" or "The Professional".
The character of Leon had made his debut in another Besson Film, and Reno suggested to Besson that the character deserved his own story.
In fact, Leon is a living --and dying--example of a charitable mission.

The story of "The Professional" centers on a streetwise young girl living in New York's little Italy with her father and stepmother.
Her opportunistic father is working for a deranged DEA official who is using his position to control the drug trade in the area.
By contrast, Leon, who lives down the hall in the same building, is a shy, oddly childlike hitman who kills drug dealers as a service to the local Italians.

Eventually Matilda's whole family is gunned down by this DEA officer and his associates while she is out buying groceries.
Matilda begs Leon to take her in and train her to defend the streets as he does to avenge her little brother's death.
Leon replies by saying, her problem is not his problem, and he has already done enough to help her.
However, when she threatens suicide, he reluctantly agrees to save her, although it means he will ultimately die.
SIGNIFICANCE OF "THE PROFESSIONAL" TO OUR LIVED REALITY
THE CYNICISM OF STANSFIELD, THE INNOCENCE OF LEON, THE EXISTENTIAL ANGST OF MATILDA
The Professional is regarded widely as the fan favorite among Besson's movies. Besson himself says, he has received countless requests for a sequel.
Critics say the film exaggerates reality and portrays life in disturbing ways.
And it is true that art tends to be hyperbolic to make a point, using what is called "poetic license",
And so, The Professional is moving and disturbing for a variety of reasons,
and no one should watch it unless prepared to be frightened, scandalized and sad .

However, the film is very adept at showing an honest view of our society and how it has crumbled along with our psyches.
The street scenario is loosely based on with the real, bloody civil war the Italian mobs had in Queens and elsewhere about whether to modernize, and enter the drug trade,
Most people have heard of John Gotti, but what they may not realize is, he rose to power during this internal struggle.

TO GET THE MODERN MOB, TO REALLY GET IT, DON'T WATCH THE GODFATHER.
Centuries ago, la camorra and other groups were based on the prevailing religion, which they subverted.
Now, there is no prevailing religion, and the mob has no honor.
CLICK HERE AND LISTEN.FOLLOW THE MONEY.

Matilda is a typical victim of the widespread mental and social disintegration in our world.
The frightening and disturbing events and situations in the story are not something Matilda can run from. There is no where for her to go.
This reality is her life, and the only remedy is love, or self-annihilation, as she is not afraid to state.

I WANT LOVE OR DEATH, THAT'S IT

Fortunately, Leon's instictive love saves Matilda's life.
This is why the story of Matilda and Leon is a very useful articulation/demonstration of this company's delicate and difficult mission.
Like Matilda, a large number people in our society have suffered the many and varied consequences of widespread mental disease.
They may be addicts, homeless, refugees from the drug war, people whom addicts have killed, maimed, robbed, deceived or otherwise harmed.
Above all, they are people whom the conventional structures of civil society have been unable to save, and in some cases, have harmed because the authorities themselves are deranged in some way.

The victims of this problem need love, and concrete evidence of that love.
Our mission like the mission of Leon is to provide this evidence.

The Director of the Valanga di Vita is a native of Mexico City,
and has experience taking care of the ancient and beautiful canals which are a UNESCO world heritage site.

Hoping to foster a common bond of love for the earth in the hearts of all earth's people,
He is the steward of our charitable mission.