ASTRON
HOME.


Welcome to POLICITAL SCIENCE AND PHILOSOPHY HOMEPAGE!
You may also enjoy some of our earlier political cartoons, below.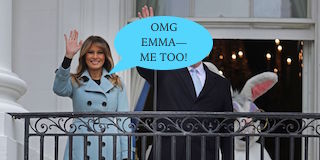 Here we study politics in theory and also in practice.
The texts are some that our friends and members suggested.
The method is to study the evolution of political ideas and practices to see how each one seems to have worked out on the earth.
The goal is Peace, but peace as Theoden would have it, not as Saruman would have it.
The texts are arranged chronologically; however, it's probably easier to start with the ones closest to us in time and work back, because if you start with Plato you might get discouraged.
Each text moreover should be studied in context so if the history is bafffling, take time and learn about it.
For this reason, take one per week so you can spend time learning about the context.
Strauss: A HISTORY OF POLITICAL PHILOSOPHY
This is a reference book.

Berman: LAW AND REVOLUTION IN TWO VOLUMES.
This is a historical survey from a lawyerly perspective.

WEEK FIVE: Plato's REPUBLIC
WEEK SIX: Barons of Middle ages: MAGNA CARTA LIBERORUM
WEEK SEVEN: Dante: DE MONARCHIA
WEEK EIGHT: Grotius: MARE LIBERUM
MARE LIBERUM HAS SOME INTERESTING APPLICATIONS.

WEEK NINE: Rousseau: INFLUENCE ON FRANCE AND ON THE USA
WEEK TEN: English dissenters: THE FEDERALIST PAPERS
WEEK ELEVEN:Thoreau: CIVIL DISOBEDIENCE

THOREAU QUIZ



WEEK TWELVE:Solzenheitzen A WORLD SPLIT APART (Spring 1982 CAMBRIDGE, MASS.)
THIS IS THE CENTRAL TEXT AND THE STANDARD AGAINST WHICH THE OTHERS SHOULD BE MEASURED,
Why? Because he is not afraid to admit how vigilant we must be in the pursuit of truth.
And, since the two topics are related, he is not afraid to talk about the human spirit in supernatural terms.


WEEK TWELVE:Born THE 2008 GLOBAL ECONOMIC CRISIS

THIS COURSE IS NOT AN ANTI AMERICAN "SCREED".
BROOKSLEY BORN IS AMERICAN.
IS BORN'S COMMENTARY SUPPORTED BY SOLZENHEITSEN AND VAROFAKIS?

WEEK 13/14: VAROUFAKIS: POWER AND MONEY, VIENNA, 2015/THE FUTURE OF CAPITALISM (April 27, 2016 NYC)
UN INTREVISTA CON VAROUFAKIS EN GRIEGO Y INGLES ESTA SUBTITULADO AQUI

WEEK 15: JEFF SMITH: a University Professor discusses his political career and his time in Prison