notes on the curriculum development of Pinocchio/Pagliaccio school
This is for the curious, no need to read further if you don't care to.


The primary school came about at least in part, like this, really, in many ways related to carnevale. In the spring of 2006, when the curriculum as such was only a few months old, some people from the ancient mediterranean cultures, who like Sam gamgee were very good at cooking and farming (and incidentally were excellent at singing and danceing and storytelling, not sure if Sam had those skills) but also like Sam,who had never learned to read were curious and even a bit envious. how much does it cost to buy a diploma from school, they asked? Can we buy one too? Well, if we design a curriculum in Italian and build it puppets and songs, gardens, contruction, and with musical theater as a large component, everyone will be comforatble and learn easily. And so the Pinocchio school. The philoophy behind pinocchio, which has a lot to do with Collodi wishing to be a priest and being stonewalled by the Masons who were tking over schools at the time, was offered as a class for those who wished to know. Internestingly, the famous carneval of venice as a Catholic holiday is connected to masks and balls in Venice, and is still celebrated today for tourists so they can buy all kinds of masks like the ones in Pinocchio.

Here's an old song about Carnevale from Sardegna, the island next to Sicily which is even more coastal than venice (think about it)Neocities.

we can add that later. we have to go slowly and methodically. "Rome wasn't built in a day" even if "destroy this temple and in three days I will raise it up." thats Jesus, ok.

Here's how you can make bold and italic text.

Here's a typical carnevale mask: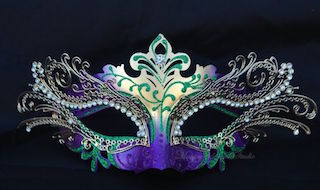 Here's how to make a list:
First thing
Second thing
Third thing
To learn more HTML/CSS, check out these tutorials!