EXAMPLE OF EMERGING DOCTRINE OF THE RIGHT TO POLITICAL SELF SOVEREIGNTY AND THE RIGHT TO WORLD ASYLUM
WORLD ASYLUM APPP: EXAMPLE OF EMERGING DOCTRINE OF THE RIGHT TO POLITICAL SELF SOVEREIGNTY AND THE RIGHT TO WORLD ASYLUM



GREEN GARDENER OATH OF LOVE: "I pledge allegiance, love and honor to the garden and its flora and fauns and shall cherish all creation and hold it to my heart as explained in "laudato si" which I have read.
(uh oh better read it)

UNIVERSALITY OF THIS CITIZENSHIP: Like Garry Davis, we believe we are all a part of this federation per se by virtue of our existence (jus cogens) whether this is recognized or not; if you want to make it official, you can carry a "Green Card".
We will be working on bringing this into line with the conventions of International law, just as we will be bringing the university into line with the conventions on education.
08/05/20201

ECONOMIC JUSTIFICATION: how much money and time and effort is spent on war and prison and other wasteful activities, and cleaning up from waste and war and treating the mentally and physically ill?
How much of that money could be saved if we treated the earth and her creatures with love and honor in the first place?
we know in our hearts we are all one family so let's make it happen together by uniting our hearts together in hope.


Philosophical underpinning: we were barred from the garden by "an angel with a fiery sword", that is, the sword of universal love which we no longer were obedient to.
Return to this love, and the gate of paradise will no longer be barred.
In fact, according to Eastern traditions, Uriel no longer bars the gate of heaven since the death of Christ.
Whether we believe in the story of Christ or not, the kingdom of heaven will only come to be realized when our hearts agree to it, universally.
International law should serve this end, otherwise, what is the point?

FIRST PHASE OF IMPLEMENTATION OF GLOBAL REGISTRY OF GLAD PERMANENT RESIDENTS OF THE GLOBAL GUADALUPE UNITED GREEN GARDEN FEDERATION
ONLY DECEASED OR FICTIONAL PEOPLE APPEAR HERE AS THE FORMAT IS TESTED
(but it is our contention that while we all are "per se" residents of this garden by virtue of our existence here, only those who love the garden and all its inhabitants without exception should carry a green card
love here is not merely tolerance or the absence of active hatred: Love is love, a lively force that embraces all creation with happiness and gladness.
GEMZ, BLUE
GUZMAN, DOMINIC
MONTAGNA, LEON
STEIN, EDITH
WILLIAMS, ROBIN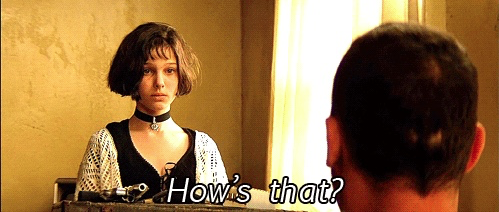 This is a fictional prototype greencard with the RFD chip where you scan it and read about leon.

GUZMAN STATS