HI!!! HELLO ONLINE FRIENDS OF THE UNIVERSITY! As our aim is to re-fuse the academic world with believe in the supernatural, please check MAX WEBER for one theory on how capitalism may have lost its moorings so to speak because it was anchored in a fear of God as judge, rather than a love of God as savior.
It is a surprise that it was based on God at all, but apparently, it was.

THE VALANGA DI VITA COMPANY is a TRUST. The members need to understand a little bit about trusts as a legal concept, (see berman Law and Revolution volume II for exmaple) but what it essentially means is, the company is based on relationships of trust before anything else and the people who started the trust needed a way to keep their money safe because they were being harrassed by gangs, criminals and the mentally ill and it was very difficult to articulate this on paper so it actually never got written down properly.
That oral trust was still preferrable to having a protection system based on violence or injustice.
how important is it to have an accounting plan? let's just say its important, so keep a record of stuff you're working on, stuff you need, etc.

WORKING AFFADAVIT FOR A DEED OF TRUST
KNOW ALL BY THESE PRESENTS: Whereas the members have come together to form a Trust to safeguard their assets while they carry out the educational mission of the Company, and
WHEREAS the members have had considerable difficulty representing the reasons for this due to cultural stigma, and
WHEREAS the members wish to set forth the criteria for membership on the BOARD OF TRUSTEES to a curious public, and at the same time to demonstrate beyond a doubt their familiarity with legal terminology, because in fact that was of little practical protection in the final analysis;
THEREFORE: Please excuse the frankness--read no further if you feel uncomfortable at any time.the members are currently addressing the question: what constitutes victimization of the kind that would merit a seat on the board of TRUSTees?
Here is a partial list the members have come up with: Pushed, shoved, grabbed, kicked, tripped, thrown down on the ground, thrown into walls, strangled, assaulted, beaten, robbed, starved, imprisoned, screamed at, slapped, slugged, humiliated, raped, thrown out of their homes, chased from their school or work or other place of refuge simply and for no other reason than because of refusing a sexual advance.
The members do not confine membership on the board to women, but to people who have experienced this particular form of treatment.
Those are the kinds of victims that would grasp our mission best, valiant victims because unfortuantely this is the kind of behavior that too many people have experienced in the name of "horniness". it's just not right.
At this point the donate button code is working and appears to be protected by SSL but it was never used extensively or by a large number of people. It was used primarily to protect money from danger and members of the company would donate their money here so that it would be inaccessible by violence. That is unsettling, but true. Thus until further notice, and until a written policy is foramlly and universally adopted for widespread use, it's probably best to wait! THANKS!! PS The material further down should be moved to the Philosophy dept in due course.CHECK OUT THIS OLD PAGE HERE!
OLD MAGMA UNIVERSE PAGE

MONSTER MOOLAH REIMAGINE

Klee painting in background: MARCHEN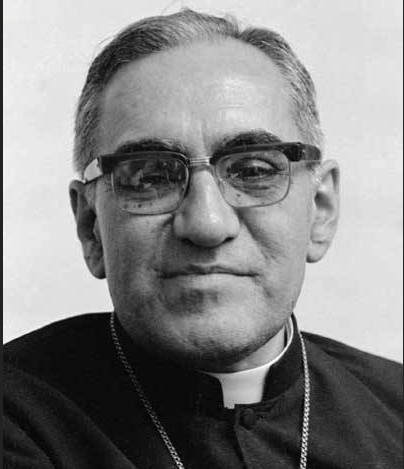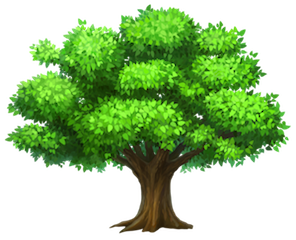 Para que todos se entiendan, todo el dinero esta en las manos de romero y nadie tiene derecho de usar el dinero si no es para la mission de la compania.
THE ECONOMIC FORTUNES OF OUR COMPANY AND OF EVERYONE WHO READS THIS ARE ENTRUSTED TO SAINT OSCAR ARNULFO ROMERO Y GALDAMEZ.
Economic policies will be spelled out more clearly in the coming spring. Solamente las victimas de violencia tendran el derecho de decidir como usar el dinero. If there is money in the accounts it is only there for the victims of sexual violence. No undue influence of any kind shall be exerted. If the money is held in an inaccessible way, by people who are difficult to access, it is because that renders it effectively beyond the reach of the violence of perpetrators, it is because that person or persons is holding the money and protecting it, not because they have the right to decide where it will go.
And hopefully Romero will note that we are promoting his cause and will return the favor.
The kleebird site content is cool but we have to clean up our clutter, so don't forget TENNEESEE EARNIE FORD.
No typo intended
THE TRUE AND RIGHT REASON FOR THIS COOPERATIVE ECONOMIC STRUCTURE.
On a serious note, the economics of any guild has to be attended to, and as we mention elsewhere, a University is really a guild.
So, the programs here are provided as a public service but we still need to pay attention to the BURSE or PURSE.
As far as possible, we don't spend any money on something unless all of us can afford it.
Alternatively, whatever we possess should be available to everyone at the university.
the reason for such radical cooperativism is experience of violence
Thus part of our educational mission is to eliminate violence and its causes
Those who sit on the treasury or bursary of this University are those who have experienced violence against their persons or property either 1.perpetrated by agents of any sitting government in the world, 2. tolerated or approved of by that government, or 3. from which that sitting government could not or would not protect them.
(This includes domestic violence and sexual assault perpetrated by people who wield power over others.)
These individuals will have experiential understanding of our mission. This is a phenomenological experiment. If our theory is sound, it should work in practice.
SOMETHING TO CONSIDER:
On the
gardens webpage
we invite everyone to take the Walden Woods challenge and live at the
poverty level
.
Whether you feel deprived living like this is sometimes a reflection of social norms, more than actual well being.
If you have been exposed to true poverty, the US guidelines dont really seem like poverty.
it seems that one of the causes of violence, one of the most powerful ones, is economic injustice.
You can legislate injustice in courts but you can't take the sense of justice out of a human heart.
So what's a bursary? We do encourage everyone to read about medieval guilds and the post war Bretton Woods agreement as this page should be an introduction to economics.
on a humorous note
A bursary is Big bucks, Bonafide!
Donate now, dont ask how, we're full up on pasture, somebody else got the cow,
if we live large, well shouldn't you? If we drive a bugatti, you can too!
We feelin mean, we wearing hand it over jeans, eating sardines and fava beans,
We sold the crew shell and the phi betta kapa just so we could eat a bouble big macka
THIS WAS THE ORIGINAL NEOCITIES PAGE FOR THE VALANGA DI VITA.
AT THIS POINT IT DOESN'T MAKE MUCH SENSE BUT THEN AGAIN ISN'T THAT WHAT CARNIVAL IS FOR?
We might be giving away passes to paradise to the first passle of piano playing posses who can petition padre Pio for Pirolins, but that's just Preposterous.
PAY A PACK OF PESOS PRONTO!! LOL DA PLUG

ONE WORD: JESUS SATANAS DESERT THROWDOWN O NO THAT"S FOUR WORDS.

V is not for VENDETTA, V IS FOR VALANGA.
Before there was ever an Engelblau.com there was a valanga.
And before that there was a W,and if you flip that upside down you get MONETINE
WOW, can you imagine.
MM is the Roman sign for 2020.
It also is short for Monetine Mondiali, or WORLDWIDE WEALTH, the original title of this website, which was our original Neocities website.
We just needed a few monetine for reconstruction.
and It went from the Moon to the Pardo to the Angel to the Yoke to the Volcano back to the Yoke then to the Monete,
and that's when it got posted online to clarify it to some people who asked about it.
Then it morphed into a million MO, then there was some weird angelic takeover...and there you have it.
MOONLIGHT MUMBLINGS.So M, is for mafia and Millions and maseratis and Mansions.
MA (italian for BUT) M is also forMemory of Mistakes which makes people Mad and mentally messed up and menacing and MY O MY, but then the Messiah mandated, say Mass as a Medicinal Merciful Munchy Meal in Memory of Me and the Meat of Miracles to Mend all Material, and M is for Madonna the Madre imMacolata of Meditation and Miguel's Military Might and Magnificent Masonry.Matila's Musical Mountain of Magma and
the gangaster ganuzzis are niw gyadalupe gardeners and the bugatti billionaires are building a beautiful bakery and bombinniere
THE BELOW CONTENT BELONGS TO THE SKANDALON PROGRAMS. WE DO APOLOGIZE FOR ALL THE BEFUDDLEMENT. WHAT A WORD.




Leon's List is part of Engelblau's Skandalon Skole, a service provided by La Valanga di Vita Company, Inc.
It is a series of courses based on various happiness strategies which have proved to be very popular since they were first proposed.
Thoreaus' Theory, that living simply and being in contact with nature can help to heal sadness.
Tolkien's Theory, that hope is possible and advisable even when things appear hopeless.
Pasolini's theory, that much of our depression is due to a loss of culture, and an indiscriminate consumption of goods and information.
To these three classes three others have been added: the drug dilemma, which is about the war on drugs, musical psychology which is a new but growing theory and bullshit theory, popularized by a philosophy professor(which has been expanded).

And finally, while we sort out the requirements for Membership in the college of Blu, We recommend two additional courses: An introduction to Husserlian Phenomenology, and Berman's Law and Revolution OR Kandinsky's On Spirituality in Art.

The program was named after Leon Montana, the protagonist in the movie Leon: The Professional, for reasons which are discussed in a phenomenology paper soon to be published in the paraklete portion of Skandalon Skole.

Due to various reasons we didn't post any Spring Break with Leon pix here this year.
We might rerun last year's pix even though it's a little late.
PRINTABLE FLIER HERE
The Drug class goes with the Garden class.
The Music class goes with the Hope class.
The Bullshit class goes with the vitality class.
If you go through all the material on your honor you can design your own certificate.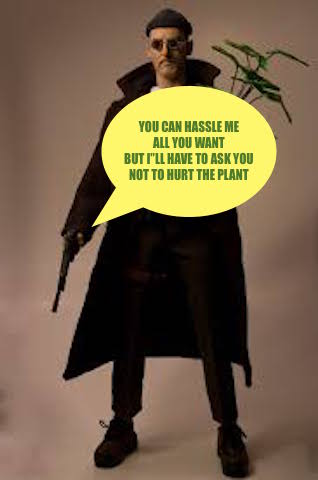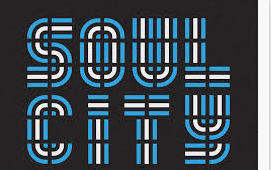 The final quiz is ready now, so you can just go ahead and get your %101 vitality now if you want!
For your final compiti, find out what "una storia sbagliata" means.

And if you want "MO MERCY", you can always check out the musical mini course "A WEEK WITH BLUE JEMZ, DOCTOR OF PSYCHOLOGY", GO HERE and then click on the HISTOIRE dE COEUR album.

APRIL 15th, This is it! This is the last week of Vitality Vape, just go over all the materials and there will be one final quiz so we can get 100 quiz points, not for a grade, just so you can get 100% if you keep taking it until you get them all right.
then you can say Im' a hundred percent vitality! LOL

APRIL 8th, HERE"S YOUR COMPITI (homework) find out what this means: LE MADONNE NON PIANGONO PIU'. YES THE FINAL QUIZ IS READY! Next week is the last week so hopefully we have all slid down some bannisters and wrecked at least one medieval church!

APRIL 1, THIS WEEK IN VITALITY VAPE: ARE YOU BEAUTIFUL? ARE YOU REAL? ARE YOU ALIVE? FIND OUT THIS WEEK WITH PAOLO!

Quiz is ready!

Click stansfield for paper which now has 100 pages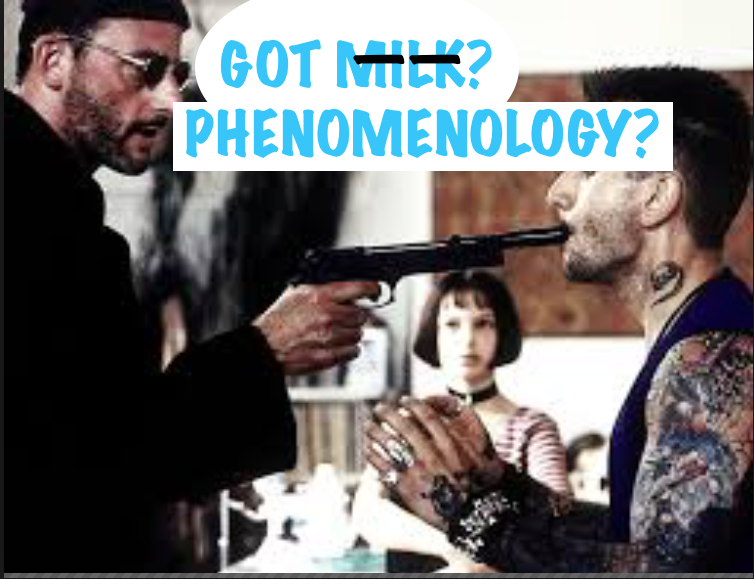 LEON'S INTENTION IS RIGHT BUT THIS IS NOT THE WAY TO GO ABOUT TEACHING ANYTHING



ABOUT LEON'S LANDSLIDE Leon's Landslide of Life is an educational organization. The Italian name of this organization which predates the title "Leon's Landslide" is La Valanga di Vita, a name given accidentally but taken from the title of a book about a young saint, Pier Giorgio Frassati, who is not well known outside Italy but who encapsulates the happiness and vitality which many people strive after in this world. Leon Montagna, from whom the English title gets its inspiration, is a fictional hitman/martyr from a controversial French Film. For those who are interested, click the leon pic for a draft of a study on Leon's character based on the film theory of P. Paolo Pasolini, an Italian Film director who worked several decades before Besson, and was himself controversial. This page is dedicated to A Year with Leon, the classes that make up our core program, which we recommend to everyone. The three major elements are : GARDENS, HOPE, and VITALITY, with a minicourse on BULLSHIT THEORY. A Year with Leon is the cornerstone of our mission: to bring happiness to ourselves and to anyone who needs it.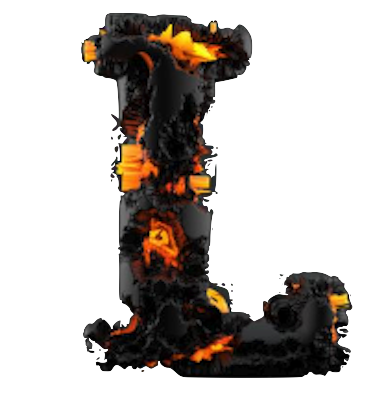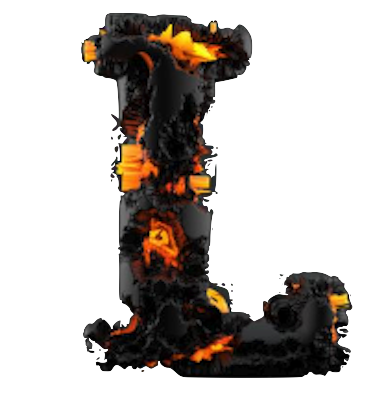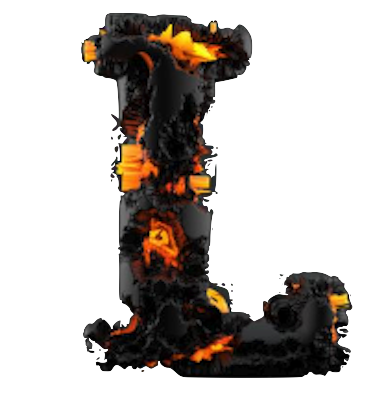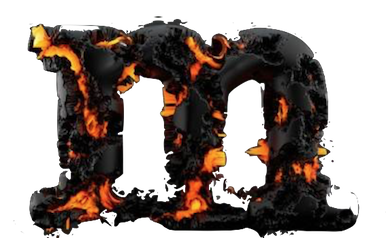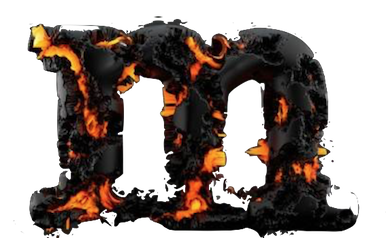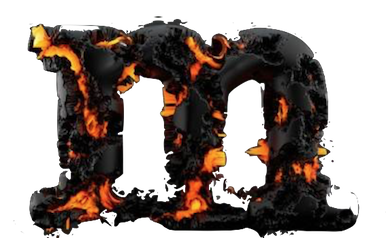 CLICK the LARGE Ls FOR THE DIFFERENT TRIMESTERS OF THE LANDSLIDE CLASS.

the small O is for the christmas break also spells LOL which is good considering we are trying for happiness here.

Pasolini might agree with this rerun of one of our popular political comments from last year, all u have to do is replace FB with whatever else and bomb syria with whatever else.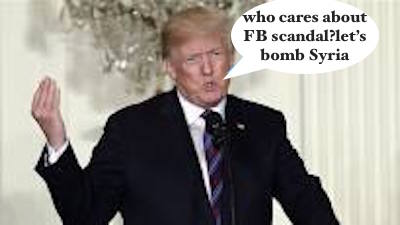 A STORY OF MERCY AND HOPE
As we begin 2019 its a good time to think about Huffing Hope. Is it possible? Someone shared a story, spanish version here
where his bicycle was stolen over the holiday just as it had been last year, even though the crew shelled out the money for a surveillance camera.
Since he relies on his bicycle to go everywhere, buy food, etc, he was angry and dejected.
However he did not go to the police but instead to the family of the culprit, who admitted the culprit had boosted the bike to score a hit.
They paid back the money last Friday so the victim could buy a new bike and guess what, he thought that he hadn't asked for enough money, because prices on bikes are higher, but for the same money he got a bike which is lighter weight and easier to ride and not so flashy so no one will be tempted to steal., thus he said, well, I closed the year badly but I'm opening the new year with a new bike, there's hope.
WE ARE THE VOLCANO --AETNA ERUPTS ON CHRISTMAS



V NON E' PER VENDETTA, V E' PER VALANGA
IL VANGELO VOlCANICO DELLA VALANGA DI VITA:
MEDICINA
PER LA MISERIA CHE MINACCIA NOSTRO MAGNIFICO MONDO.
In other words, In the words of Reverend Frank from License to Wed, "stay down, it's healing time."




This company was originally entirely without written material of any kind.
When written material appeared it may not have been entirely consistent or correctly translated from the original language in some cases.
Pages found on neocities are branches of our effort.
The central page for this initiative has not been updated in quite a while, but it is THIS PAGE, MATILDA'S MENU MOUNTAIN.As opposed to LEON'S LAVA LIST.
Please keep in mind that the contact form may appear functional but no one has checked the email potentially in years.
This is not due to a failure of leadership but a failure of communication.

If you are participating in A YEAR WITH LEON, and have used this page as a reference point, during December you should reflect on events in Leon's life, and then your own life that might be used to illustrate the principle of Eucatastrophe.
Write something about this, and talk about it with someone you know to see if they, too, have had some experience of this that they might be able to articulate.

There are videos on how to build a plastic bottle greenhouse which we would recommend you find out about even if you can't do it yourself, you can promote the idea if the opportunity ever presents itself.

Over the winter break, the material we look at is ON BULLSHIT by Harry Frankfurt.
If you wish, you can look at it now in light of what is happening in the political arena.

This company has never been centrally organized and the administration of its projects has been largely uncharted.
It was surely operating long before it was ever formally incorporated; however, at that time there were no formative documents of any kind, and there was never a formal membership list.
The Valanga di Vita started out with one hope: to remedy unhappiness.
There were other wings which focused on peace, and education.
We believe in our mission regarding unhappiness and we received a great deal of encouragement from many different sources,
even though we have also met with a lot of rejection from day one and gotten discouraged as well.

The original founders were Italian and chose the message of Pier Paolo Pasolini who was not shy in broadcasting the sadness in the faces of people he saw on the streets.
He even admitted that he was to blame as much as anyone else.
And before he died, he sketched out a program of study for young people, a way of education to happiness.
The founders also chose the film Leon, the Professional as an example of what Pasolini meant.

Many people were angry with Pasolini but even if you don't like the message, explain why you don't like it, don't just shoot the messenger.
Of course, in his case, they did.
Over time we gained experience, and added other teachers to the repertoire and now the first course begins in May and is on gardening as a way to gladness, with Thoreau as the mentor.
The next course focuses on fairy stories as a way to hope, with Tolkien as the mentor.
Over the Christmas break, we look at Bullshit Theory with Harry Frankfurt.
We don't look at Pasolini until the end, but we still hold his message out as the most honest and direct.
We also note, of the four mentors he is the only one to be assassinated.

Until further notice, everybody checks in with central at 8AM and 8PM, unless there is some reason why that is impossible.